TARA's dance is an embodiment of her heartfelt devotion for Indian Culture. She believes Dance and Yoga are powerful vehicles for empowerment and living one's deepest truth. As a student, she is committed to honoring and preserving the traditions and as a visionary artist, Tara believes that integral and honest expressions are keys to living a purposeful artistic life.
Tara offers performance and instruction in India and internationally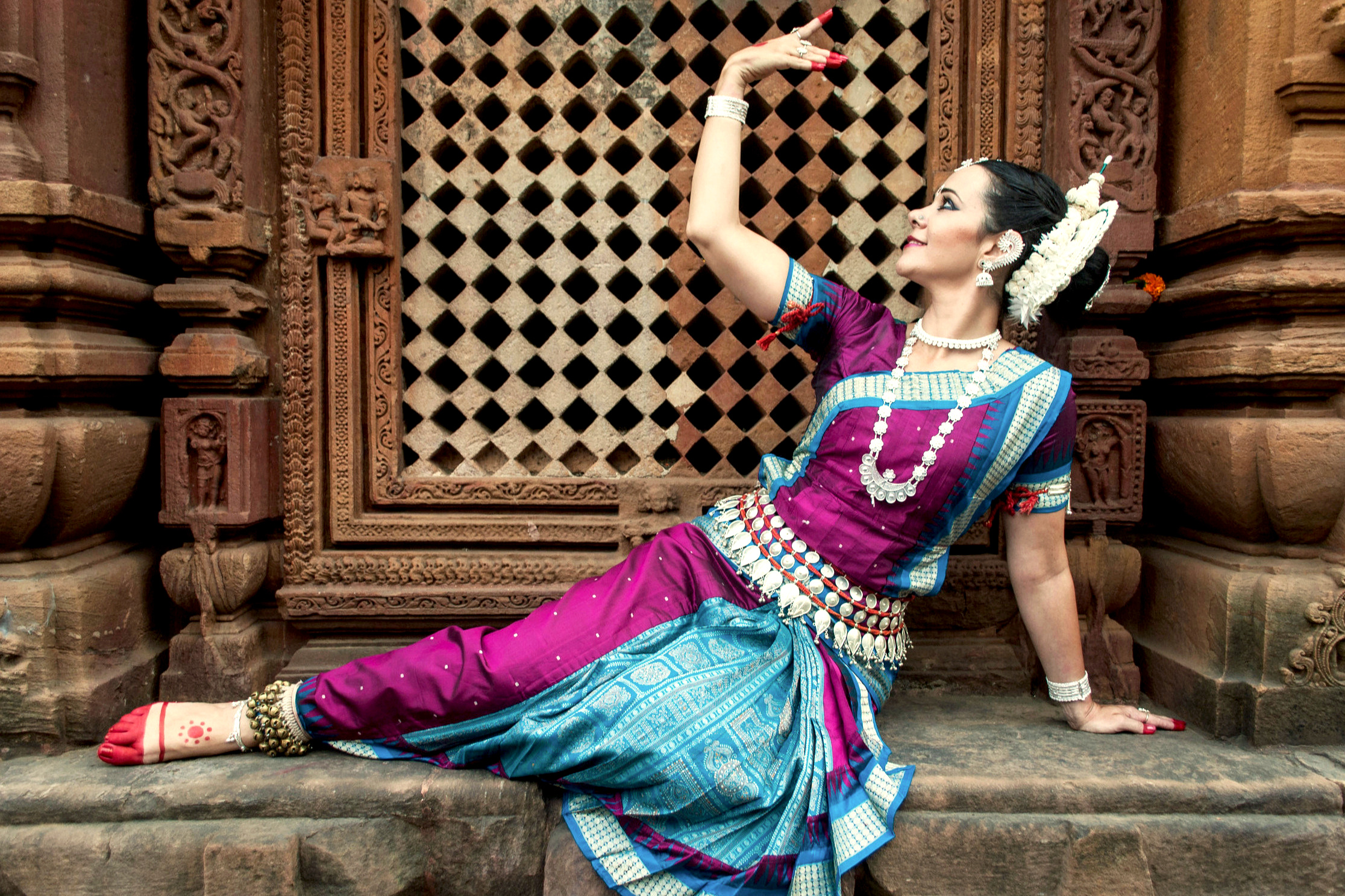 Welcome to my new website. I hope my journey as a dance artist and my devotion for Indian Performing Arts, will inspire you to follow your heart and live your purpose.
' TARA (formerly known as Chantelle Gomez) is a multi-disciplinary dance artist from Portugal who has dedicated her life to dance ever since moving to India in 2008 to train in Odissi, Classical Indian Dance.
Celebrating 11 years on the Rasica path, she is now a official ambassador of Odissi Dance in Portugal and of Indian Performing Arts Culture. In 2017, she founded 'JIYA, Festival of India', the first event in Lisbon for the promotion of Indian Classical Performing Arts at the prestigious Fundação Museu Oriente, with the support of the Indian Embassy in Lisbon and the sponsorship of Ministry of Culture and ICCR of India.
The practice of Yoga was the initial step of Tara's journey into Vedic India. After completing her BA in Marketing, Tara traveled to India to study Yoga at the Shivananda Yoga Vedanta Ashram in Rishikesh. She was on a search for a deeper meaning in life and along the way, she found Odissi Dance and instantly fell in Love. Since then, she dedicates her time to perfecting her dance and working as a dance entrepreneur.
In 2011 she spent several months studding Tantra Yoga at Shri Kali Ashram in Goa with the intention to research its inter-relation with Sacred Temple Dance. Today she practices Isha Hatha Yoga and has been initiated into its intense meditation practices by Sadhguru Jaggi Vasudev from the Isha School of Yoga in Coimbatore. Tara believes Indian Dance and Yoga are linked and continues to research it's philosophies and practices.
Today, Tara is a international performer and educator and has had the great fortune to study under great masters in India. She thrives in the continuous research and study of ancient traditions and has made the commitment to honor and help preserve her dance and yoga lineages, while balancing and living her visionary and artistic expressions.
She has equally dedicated extensive time to the study and practice of Mystical Persian Dance and Tribal Fusion Belly Dance. Today she is well versed in these dance forms and is a leading artist in the Indian Fusion Dance style. Tara believes that this fusion format is a full expression of her dance world and creativity.

In 2016, TARA joined Miriam Peretz 'Nava Dance Collective' and toured with the company for one year in California and Europe. With the permission of Miriam Peretz, she directed and showcased a section of their 'Garden of Roses' signature show for the first time in Portugal, at Boom Festival, with dancers from Israel and the U.S.
Tara is also the curator, executive producer and manager of the 'Nataraj Dance Stage' of Boom Festival.
When not immersed in International Projects, Tara lives in India and is the director of 'Nartaki Dance Residency', a Indian Performing Arts training program held at Jungle Dance Theatre, in north Goa. Follow the link to learn more!'